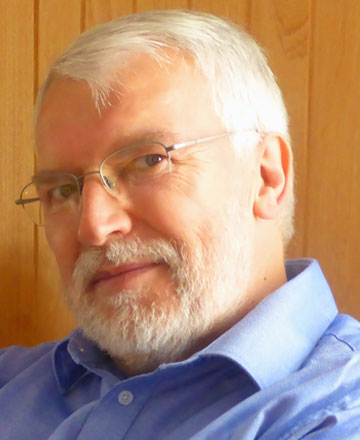 Christian Martin
Christian Martin attended Sorbonne University, in Paris, France. He majored in English, Literature and Culture, and minored in German, Danish, and Swedish. He was a PE instructor in the French army while stationed in Germany 1978-1979. In 1983, he went back to University for a year to study "Multimedia Courseware Design" at Nanterre Paris University. Since then, he has been very active as a designer, project manager, and pedagogy and/or quality manager in various companies, including, E-learning Agency, and Mindonsite Integral coaching, a company based in Switzerland, where he was involved in large projects for the UNHCR, or with the European Commission (representing his company in a consortium of 14 international institutions working on a project that aimed at sustaining communities of practices).
As a designer of hundreds of CAI or e-learning modules, Christian is the co-author of "Les Nouveaux Métiers de la Formation" (2004), and a contributor to "Communautés de Pratique et Management de la Formation" (2017). His contribution dealt with intercultural communication in a French-German context. Christian has been working in the field of Learning and Development for the last 35 years. He is the owner of Eumathos created in 2007. A recognized consultant in the fields of e-learning and blended learning. As a coach, he was trained in the co-active coaching model by CTI in France and Germany.
Christian now lives in Germany, near Stuttgart, where he freelances as a "Learning Coach". He is also an international resource for coaches who need to converse in French or German.