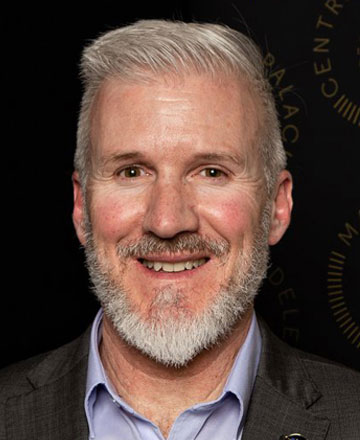 Pierre Dussault
Pierre Dussault is a Professional Certified Coach (CPCC/ACC) and Leadership/Management Consultant. He was trained by the Coaches Training Institute of California (CTI) and he is certified by The International Coaching Federation (ICF). He is also a Professional Civil Engineer. His main fields of endeavours are understanding human development/evolution and, helping leaders develop adaptability and agility to thrive in the fourth industrial revolution.
Pierre supports individuals to become exceptional leaders in their personal and professional lives. He wants to bring awareness to ordinary people that leadership and management are fundamentals skills required to have success in professional and personal life. Leadership is about relationships with yourself and others and management is about navigating and solving the problems of life (''Management is a basic, fundamental human activity'' Henry Mintzberg John Cleghorn Professor of Management Studies McGill University, Canada)
He brings his remarkable life experiences and understanding of human nature to help ordinary people find new meaning and take their life to the next level. He helps them identify their ultimate passions and find their purpose, and then he guides them so they will take charge of their lives and start their journey towards more success and fulfillment.
He also brings his extensive work experiences to help Engineers and all level Managers improve their leadership and management skills and be more effective, impactful and engaged. He supports those who have been recently promoted to Management to a successful transition. He also works with experienced Managers to improve their influence on their team, their peers and their leaders. Pierre also guides them through major life or work transitions so they will find meaning, happiness and a sense of purpose.
Pierre had previously worked 18 years in the Telecom industry mostly as an Engineer/Front Line Manager. Before he also has worked 5 years as a Civil Engineering Technician. In Telecom, he has occupied many different jobs, in 3 different companies which took him to work in 2 US States and 6 Canadian provinces. Pierre was recognized as the natural choice for difficult and complex projects and for abroad assignments. Change has been a major part during all his is career and life!
Pierre devoted the first 18 years of his career to help build the Fiber Optic and Cellular networks that brings instant access to knowledge to people through the Internet. Now he is devoting the second part of his life to fulfill his two passions, the understanding of the evolution of human beings and technology.
His vison is to help build a world in which people will know and master the competencies required to face the complexity of modern life and succeed in the 4th industrial revolution.
His mission is to help people prepare, adapt and thrive in the 4th Industrial revolution.